 About ReSoulution Spa – Skin Treatment, Hair Removal & Nail Care
Thank you for taking an interest in ReSoulution Spa – Skin Treatment, Hair Removal, Nail Care. When we feel depleted and frayed at the ends and self love has not been a part of our lives we have little to give to others including our children and spouses and those closest to us.
We encourage clients to think holistically… Body, Mind, and Soul. We have a responsibility to look after ourselves and one another!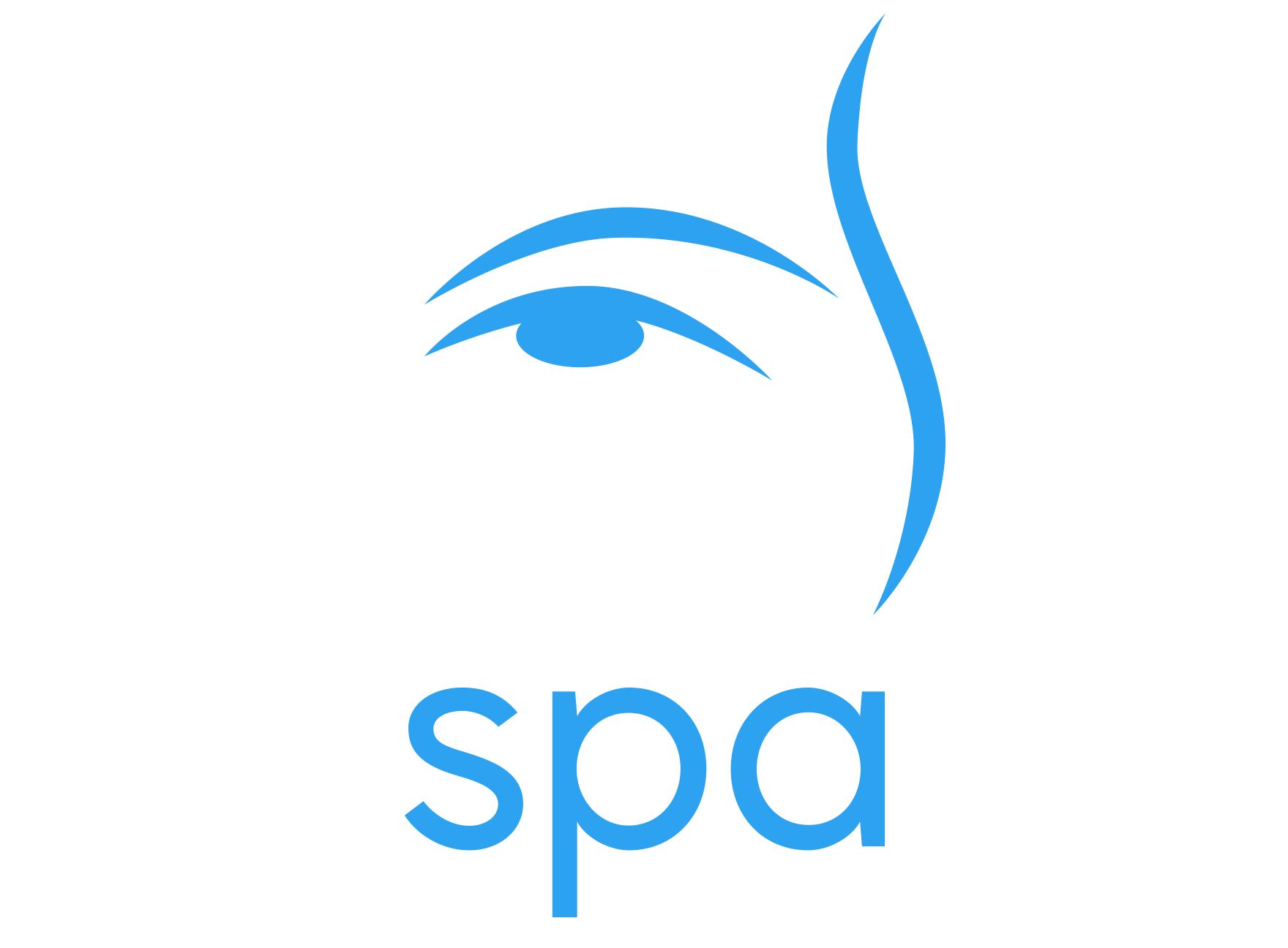 ReSoulution Skin Treatments
Green Skin Treatment
Our Green Skin Treatment is perfect for those who are extra particular about only natural products being applied to their skin.
For this treatment Eminence Organic Skincare Products are used. Eminence is a highly coveted skin care line which uses the highest quality organic herbs, flowers, fruits and vegetables from Hungary. The products are free of parabens, mineral oils, petroleum, to heal, calm, hydrate, brighten, balance, correct, prevent, and rejuvenate the skin to perfection.
Our Neem leaf masque consists of over 130 different biologically active compounds and is antioxidant rich, ultra healing, ultra calming and is especially good for Rosacea and redness.
This 60 minute skin treatment is perfect for ultra sensitive skin, or anyone suffering from skin irritation due to chemotherapy, harsh medications, Rosacea or Psoriasis.
60 min – $60
Book Now

Dermalogica Skin Treatments
Dermalogica
Dermalogica is the number one choice of Skin Care Professionals and consumers worldwide. Why?
Because for over 25 years they've been dedicated to delivering skin health results through education and innovation. Truly understanding your skin is the first step towards a lifetime of skin health. Their patented 14 zone skin mapping technique is the key to personalizing each treatment to each uniquely individual skin type.
While Dermalogica has remained true to their humble packaging and design, they have also remained true to their promise to never include common "beauty" ingredients like mineral oil, Lanolin, artificial colors and fragrances or other cheap fillers.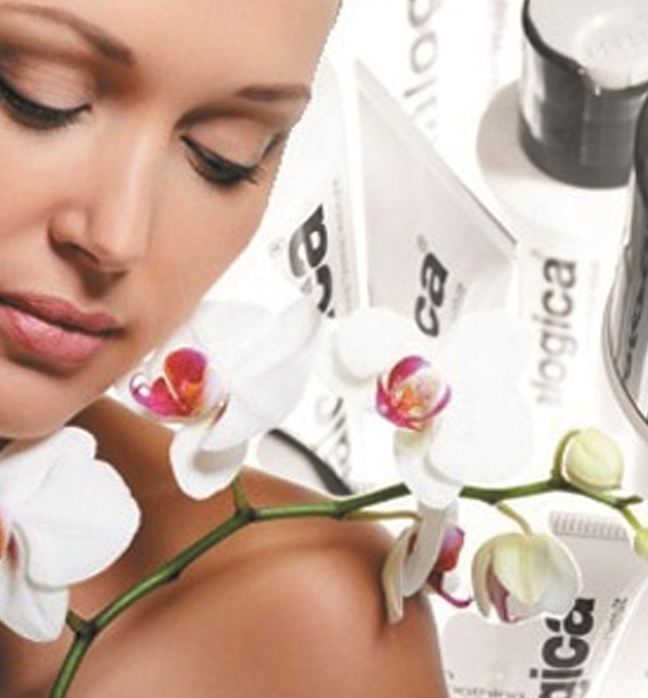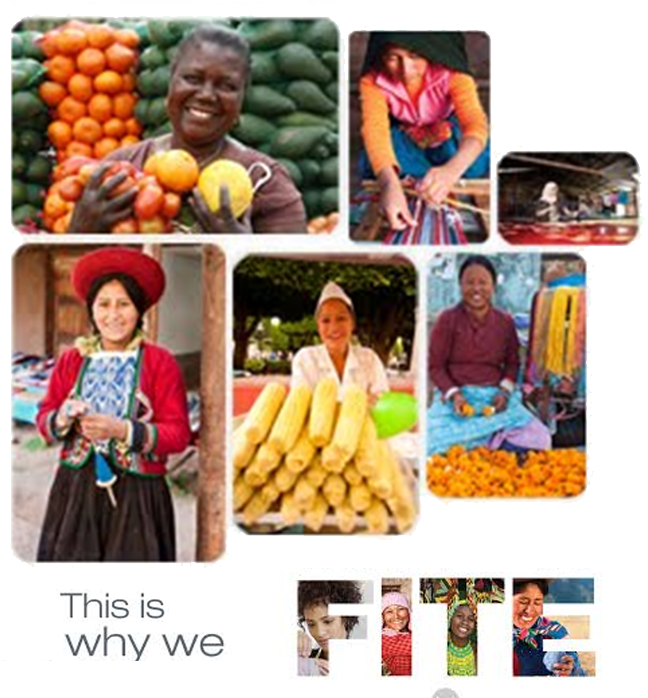 ReSoulution is proud to retail Dermalogica products and proud to support a company who take their humanitarian efforts so seriously.
The Dermalogica Foundation was founded in 1999. Out of this foundation F.I.T.E. was born (financial independence through entrepreneurship). Dermalogica is helping woman in 57 countries by giving loans to women to empower them to create their own businesses  thereby enabling financial freedom.
Finally, Dermalogica is a key contributor to the Every Child Foundation. By providing 1 grant per year to a program that will make a difference in the lives of children in need the company has funded Dental clinics, libraries, and teen treatment centers to low income schools and communities.
Book Below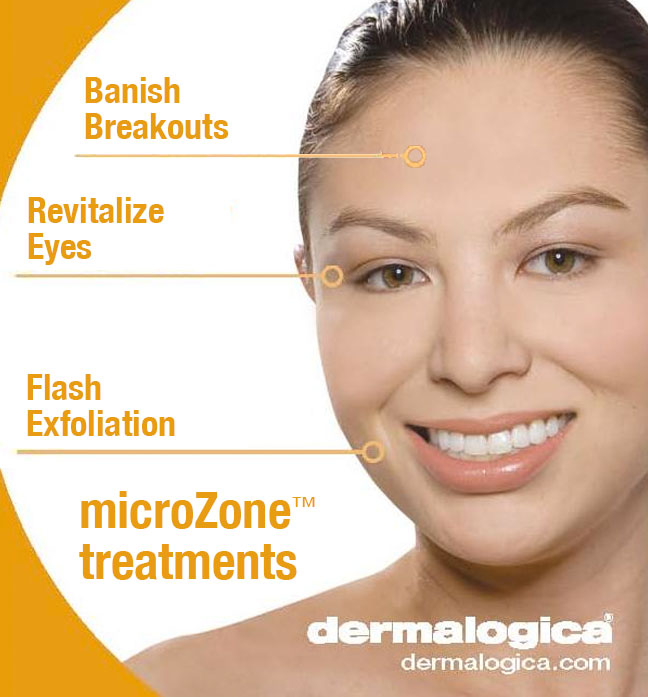 Micro Zone
Bothersome breakout? Tired eyes? Dull Skin?
Visit us for your micro zone treatment.
The 20 minute skin fix the gets you in, gets skin repaired, and gets you out the door in a snap!
20 min – $20
Book Now
Active Resurface 35
This is an advanced 45 minute resurfacing treatment that utilizes a cocktail of the most advanced ingredients available in today's skin care arena. Active Resurface 35 can be tailored to focus on specific skin care concerns as well as customized to a level that suits the skin type and health. This 45 minute treatment works best as a six week plan.
45 min – $70
Book Now
Ion Active
This action packed, bio charged treatment combines thermal activity and the latest treatment room technology to optimize product penetration for rapid skin health results. Your skin will look and feel dramatically improved with reduced signs of skin aging, uneven skin zone, acne or dehydration. This 45 minute treatment works best as a six week plan.
45 min – $60
Book Now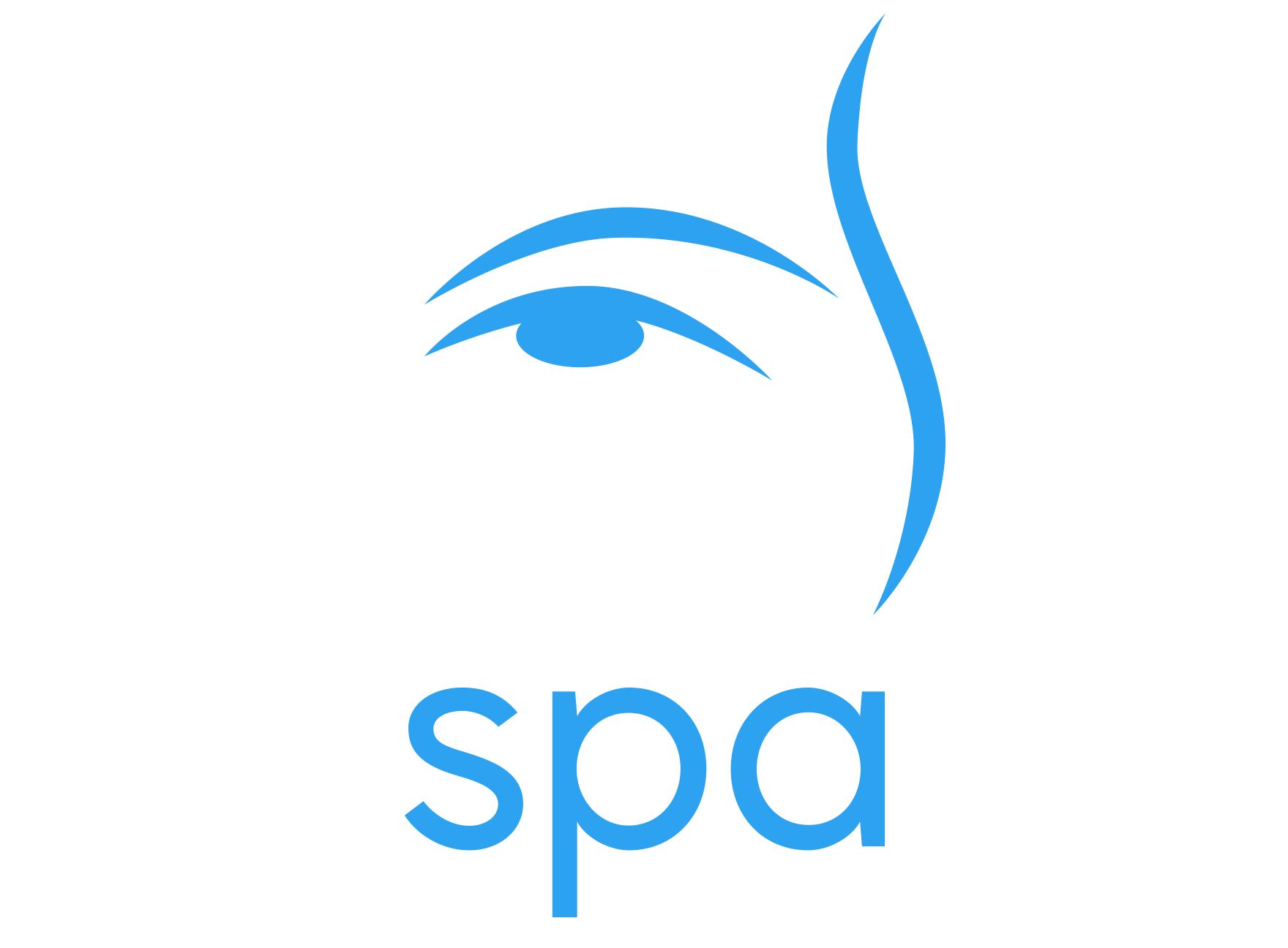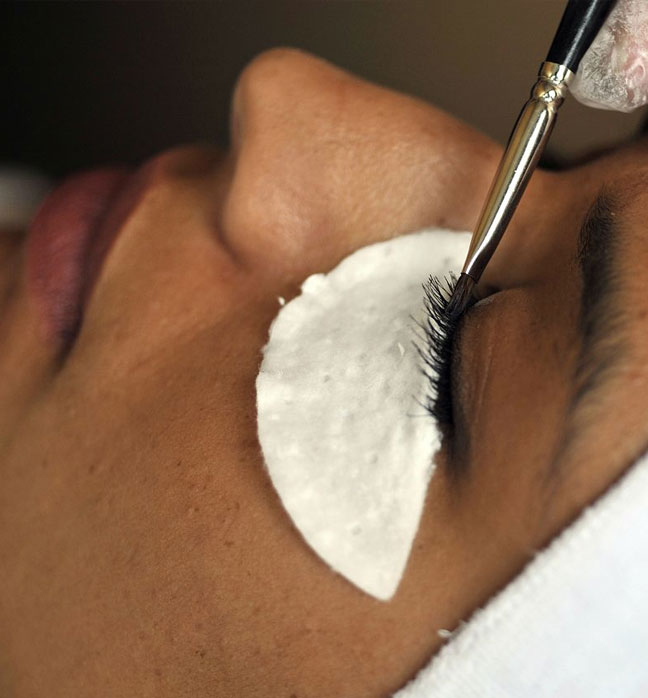 Tinting
Some of us are more fair than others and the windows to our soul are less prominent.  Using gentle facial hair color, your brows and lashes are softly tinted to your preference.
Lash tint – $25
Brow tint – $15
Lash & Brow tint – $30
Brow tint with wax – $18
Brow & Lash tint with wax – $35
Book Below
Waxing
Eyebrow – $10
Upper Lip – $10
Brow & Lip – $15
Chin – $10
Jawline – $10
Full face – $30
Underarm – $15
Half arm – $20
Full arm – $30
Half leg – $30
Full leg – $50
Bikini – $20
French bikini – $25
Brazilian – $30
Full leg & bikini – $60
Back – $35
Book Below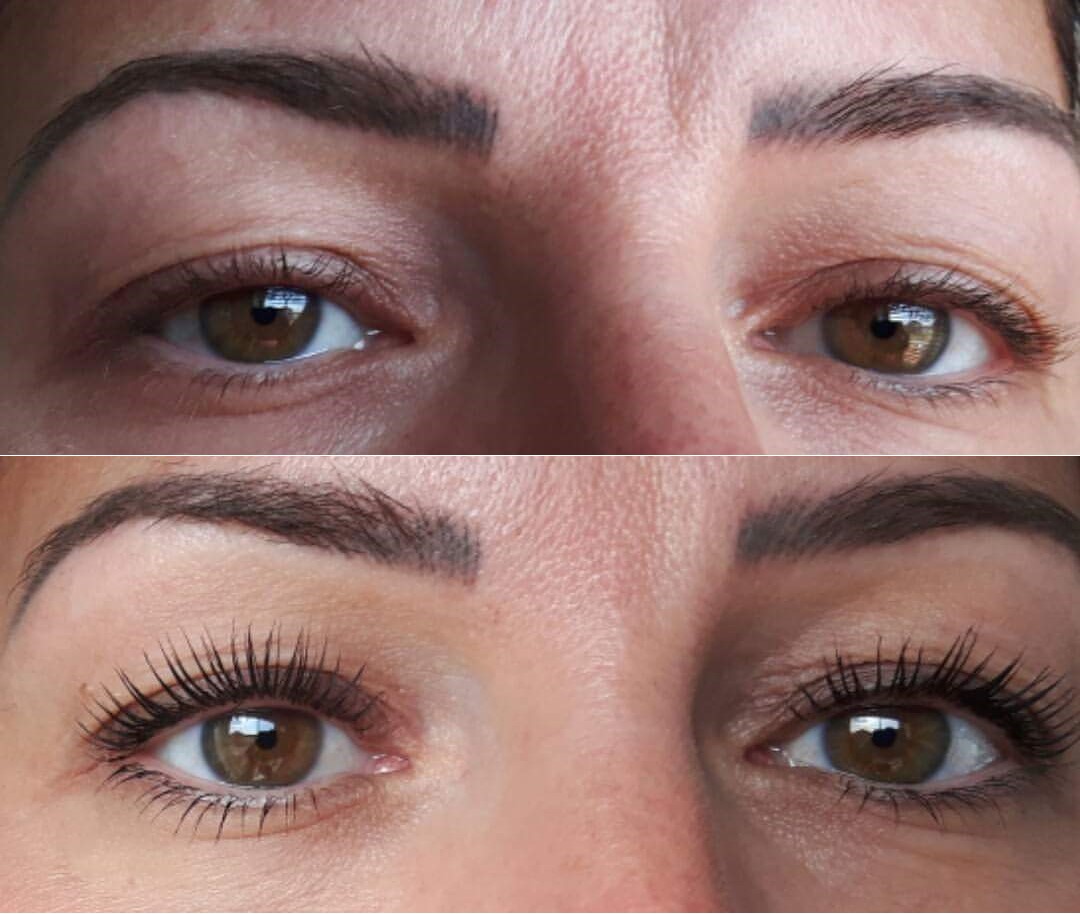 Lash Lift
The lash lift is the new and improved version of the lash perm. The perm used a small rod that often times would make the lashes look shorter by curling them backwards into a c shape. The lash lift instead uses a flat silicone pad. The natural lashes are curled up right from the lash line. Using gentle chemical solutions, the lift creates a dramatic bend instead of a curl that allows lashes to look as long as possible!
The lash lift is a great procedure for those who are looking for a natural difference in their lashes. People with long and thick lashes the lift may give them the appearance of eyelash extensions. The lift is also great alternative for people with allergies to the eyelash extensions, for older people who do not want the drama of extensions and for people who are not up for the maintenance of extensions.
The lift last approximately 4-8 weeks, depending on the cycle of your natural lashes. Over these weeks the curl will begin to fall and new lashes will grow in with their natural curl.
The lash lift can be repeated every 4-6 weeks.
Book Below
Lash Extensions
Lash extensions are semi-permanent extensions applied one by one to the base of each natural lash. This technique creates beautiful weightless lashes that enhance your natural beauty so you will wake up every day feeling fabulous- even without makeup! Imagine having longer, thicker fuller lashes every day without having to apply makeup!
Click here for detailed information about Lash extensions
Book Below
Prices
Lash lift – $75 (75 mins)
Lash lift and tint – $100 (90 mins)
Lash extensions:
Full set of classic (natural) – $120 (2 hours)
Full set of ellipse (fuller) – $130 (2 hours)
Two week fill – $50 (1-1.5 hours) *with proper aftercare and when applied at ReSoulution*
Three week fill – $60 (1.5 hours) *with proper aftercare and when applied at ReSoulution*
Removal – $30 (45 mins) *when application was completed at ReSoulution*
Removal – $40 (45 mins) *when application was completed elsewhere*
Allergy trial (15 mins) – Complementary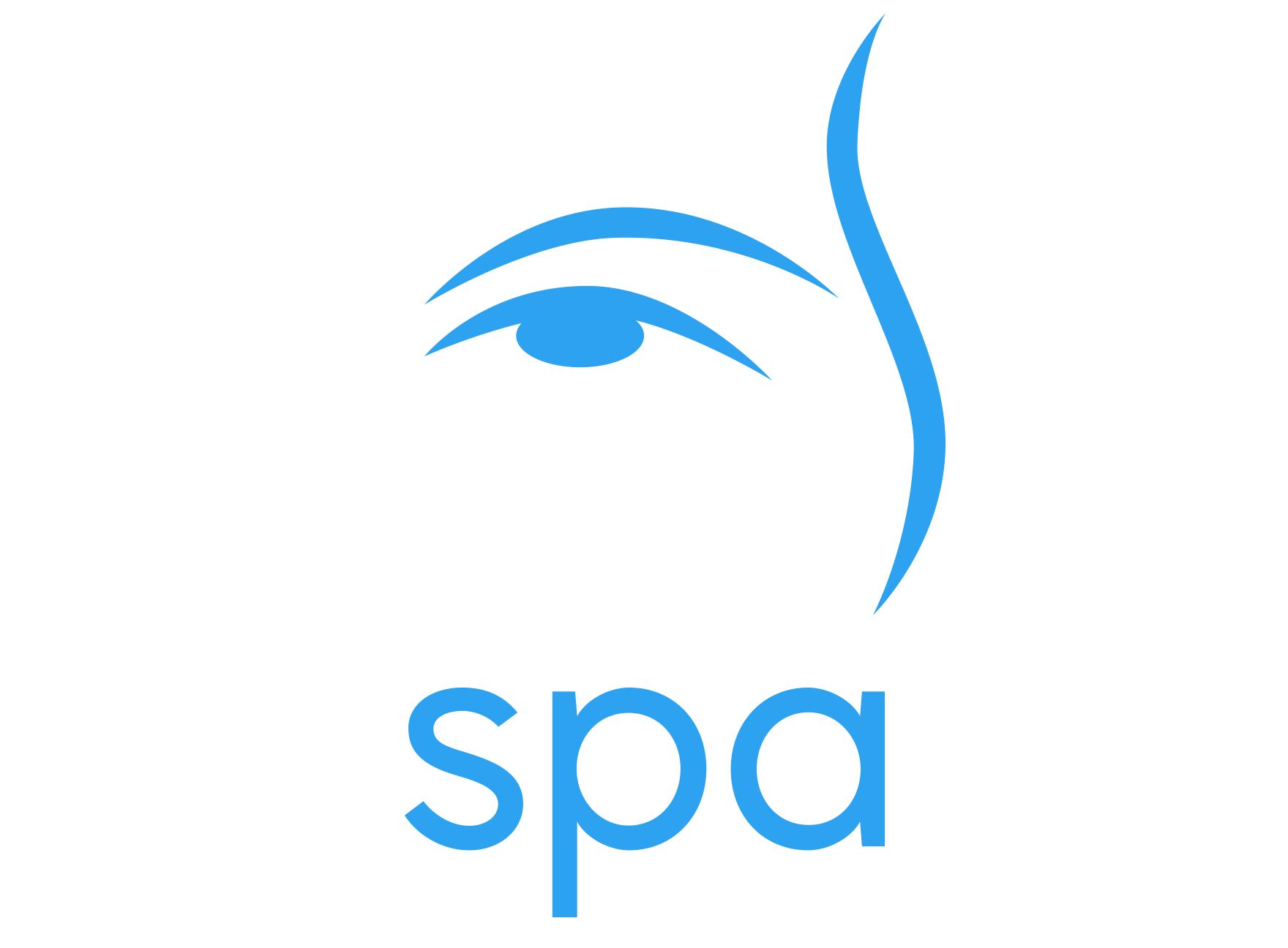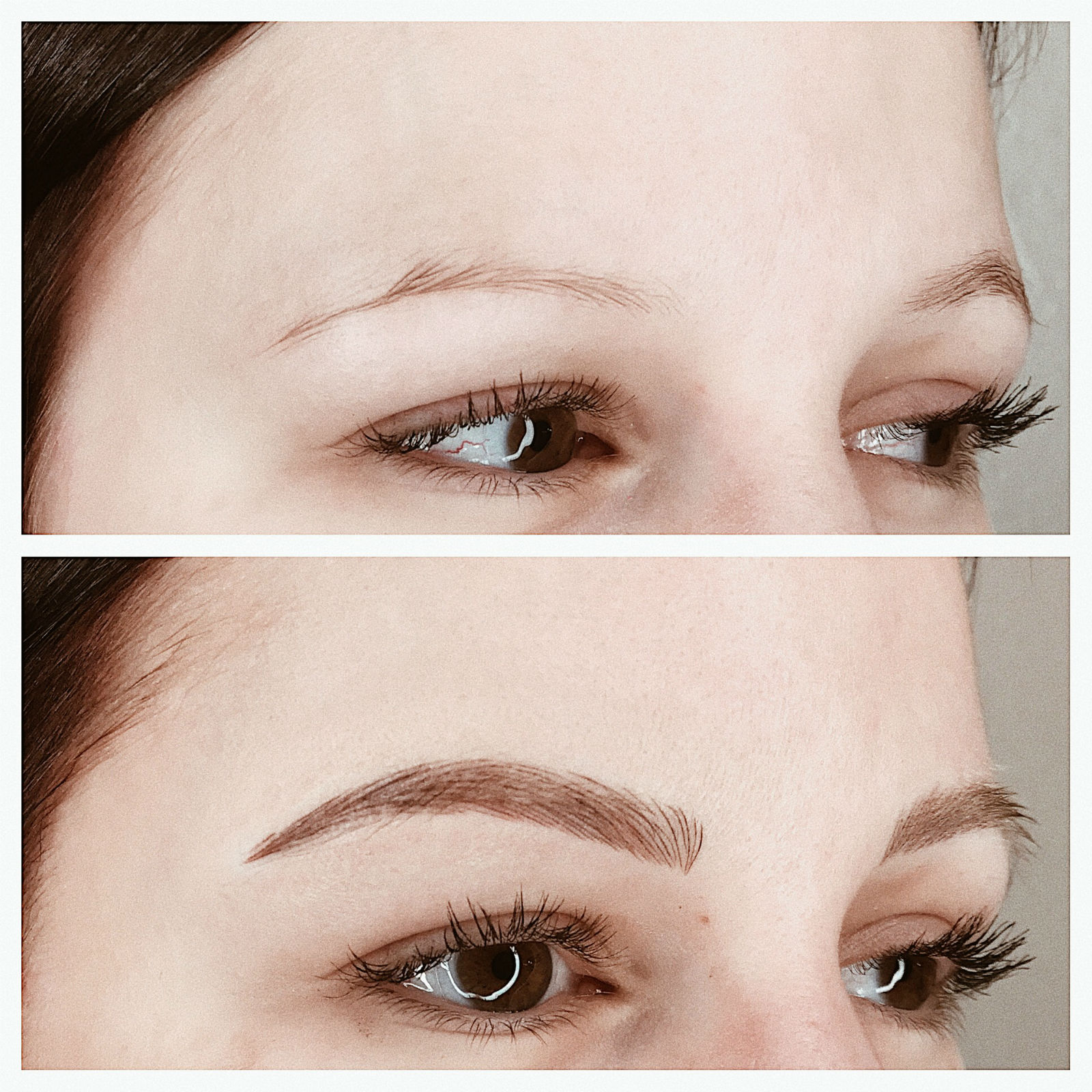 Microblading
Consultation – Complimentary
Microblading – $420 (includes 6 to 8 week touch up) *requires $100 non refundable deposit prior to booking *
First year colour enhancement – $200
Additional colour touch-ups – $70
Second year colour touch-up – $300
Second party repair (initial treatment completed elsewhere) – $200 – $420
Book Below
This amazing semi-permanent eyebrow treatment called "Microblading" is for people who have over plucked, have loss of hair/patchy areas that won't grow back and ideally have the wrong brow shape.
Microblading is a manual method of cosmetic tattooing specifically for eyebrows. It is performed using a very fine sterile hand tool that deposits pigments into the epidermis. The hair strokes appear crisp, very fine, and extremely natural.
Microblading allows you to construct natural looking eyebrows for people with very little to no brow hairs. This procedure is perfect for both men and women. With most clients it is a once every 12-18 month visit to maintain the added strokes. Depending on your skin type, microblading can last from 1-3 years.
Click here for detailed information about Microblading Manicures and Pedicures
As you relax with a cup of steaming, organic tea, allow yourself to be pampered!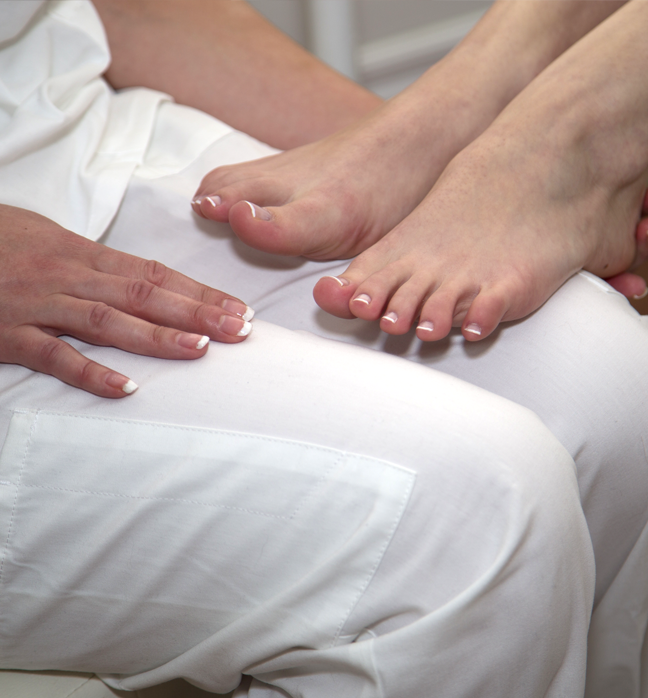 Manicures
Indulge your hard working hands in a 30 minute treatment which includes soaking (dry mani for gel polish application) cuticle clean – up, filing and hand and arm massage.
no polish – $20
with polish – $25
with gel polish – $35 (adds fifteen minutes)
Book Below
Pedicures
Nourish your soul along with your soles in this 45 minute treatment. Feet are soaked with a pedicure eucalyptus bath bomb, nails are trimmed and filed, cuticles are pushed back and trimmed (if necessary). Feet and legs are lavishly scrubbed with our home made, organic scrub, followed by a relaxing foot and leg massage.
no polish – $35
with polish – $40
with gel polish – $50 (adds fifteen mins)
Book Below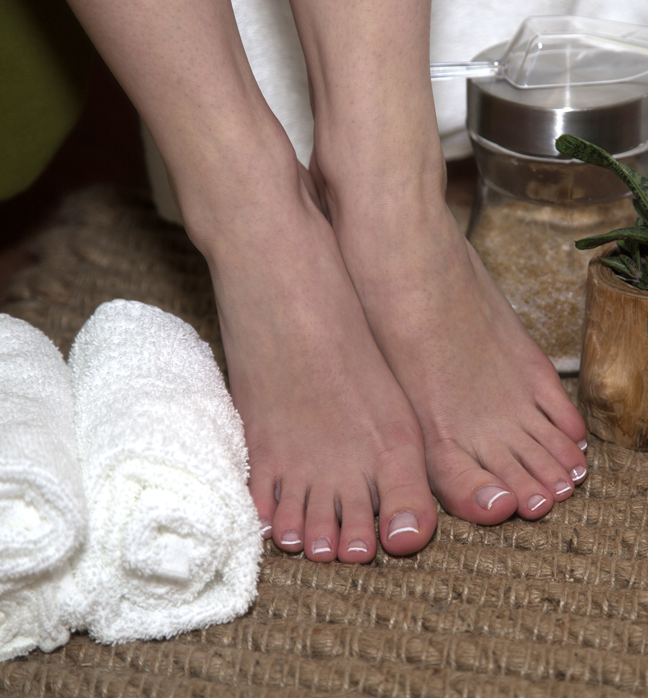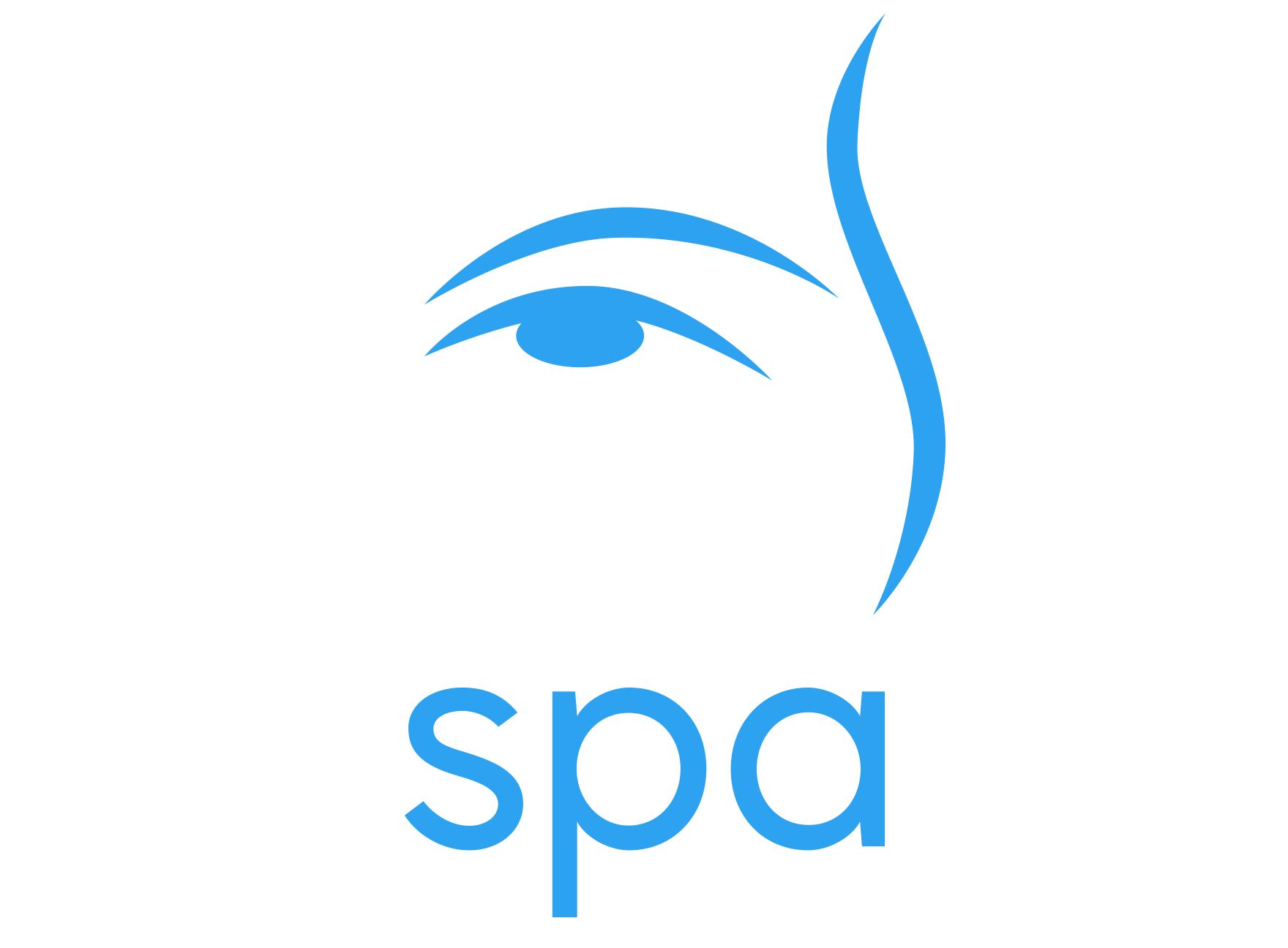 Spa Packages and Gift Certificates
You may purchase a gift certificate for any of our services or any combination of services. To simplify we have however combined some of our more Blissful services to make gift giving easier, whether you are giving self love or passing on the love on to someone else.
Ananda
(A Sanskrit word meaning Bliss, Happiness and Joy)
A one and a half hour Mani/Pedi treatment with the addition of a revitalizing foot and leg masque.
90 min – $75
Anandamaya
(A Sanskrit word meaning Full of Bliss)
This three hour treatment includes our 75 minute Lavish Facial Skin Treatment plus a Mani/Pedi.
3 hrs – $135
Ananda Ghana
(A Sanskrit word meaning a Mass of Bliss)
This two and a quarter hour treatment includes our essential facial skin treatment plus a one hour Hot Stone Massage.
2 1/4 hrs – $150
Ananda Balasana 
(A Sanskrit word meaning a Baby Bliss)
This one and a half hour treatment was designed for expecting moms and includes a 60 min massage and a pedicure.
90 min – $90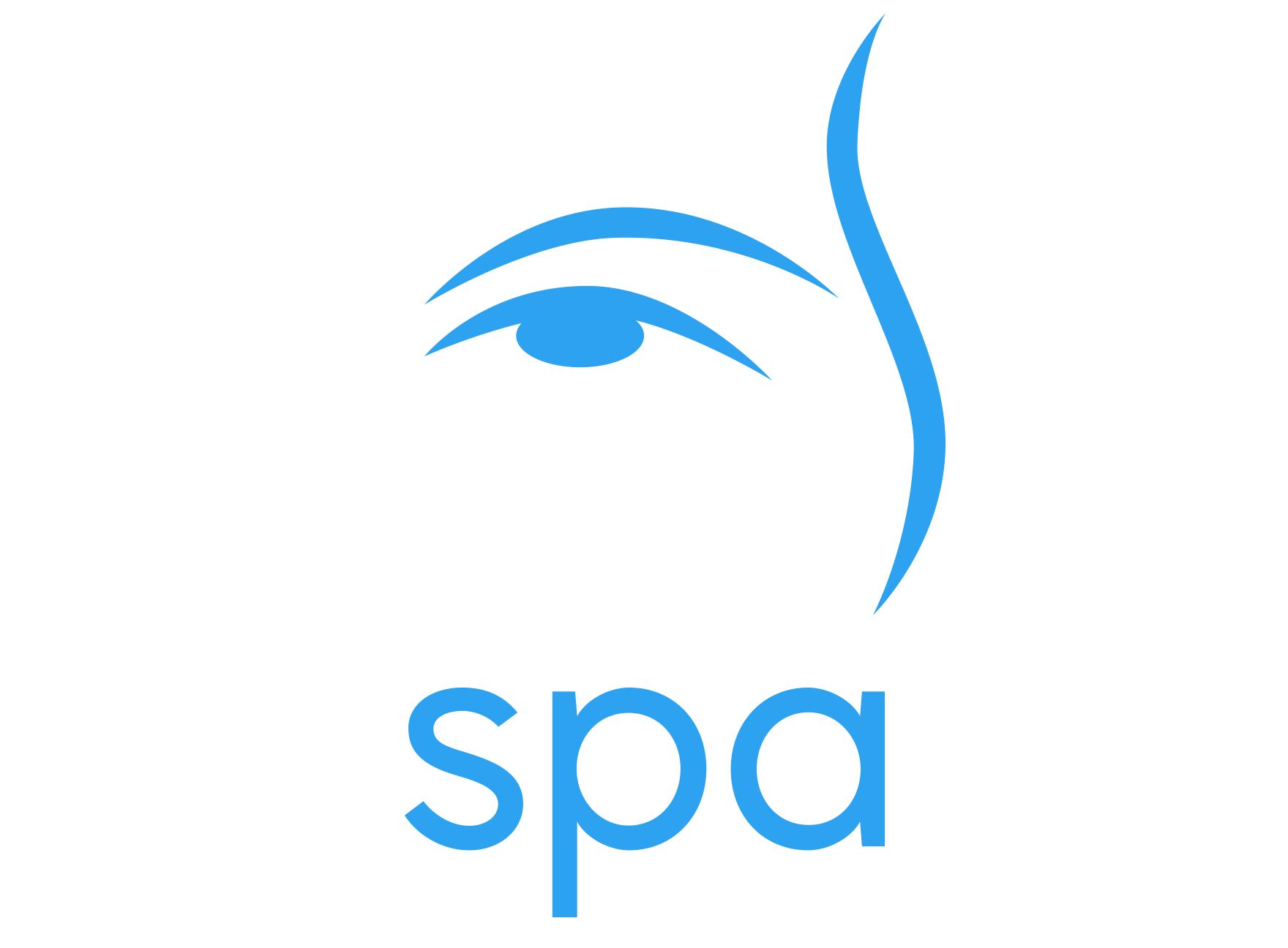 Book Your Next Treatment
Choose Session Type, Pick a Date and Click Search Below
Cancellation Policy:
Please be advised the ReSoulution cancellation Policy applies to all Treatments and Massages.
Twenty four hours of notice is required to effectively cancel a massage or treatment of any kind. When failing to cancel your massage or treatment within the 24 hour time frame the fist time, you will receive a warning.
When failing to cancel 24 hours in advance on your second or any subsequent treatment you will be charged the full amount of the treatment.
Exception will not be made, as our therapists deserve respect for their time.
If you are arriving late for your appointment, you will receive only the remainder of the time left in your scheduled appointment.
Thank you for understanding our desire to run a professional spa/clinic and for respecting our therapists' time and effort.

Where We Are and How to Reach Us
Reception Open: 9-5 Mon-Fri. Call or message any time.
Studio Hours Vary: See Schedules above.
Location – Free Parking
98 King Street West
Bowmanville, ON L1C 1R2
East side door, upstairs right
wheelchair access available via lift
289-600-2929 call or text
If no answer, please leave us a message. 
(We may be meditating.)
Send Us a Note from this Page